European NewSpace Vertical Orbital Launcher
will develop a low-cost, green launch system to provide Europe with reliable, timely and frequent launches: lift-off 2024.
Our project is funded by Horizon 2020, the EU Framework Programme for Research and Innovation.
Goals
Develop and build the first hybrid powered launch system
Provide low-cost, reliable, flexible and frequent access to space for small satellites
Accelerate the growth of the NewSpace economy using a European solution
Nine European organisations have joined forces to make space more accessible and affordable for the benefit of all researchers, students, entrepreneurs, citizens and every new country with a space ambition. Led by NAMMO, a Norwegian expert in rocket motor technology, each of our team brings with them unique skills in aerospace research and design – from avionics to rocket propulsion, from science communication to mission parameters.
Discover partners
News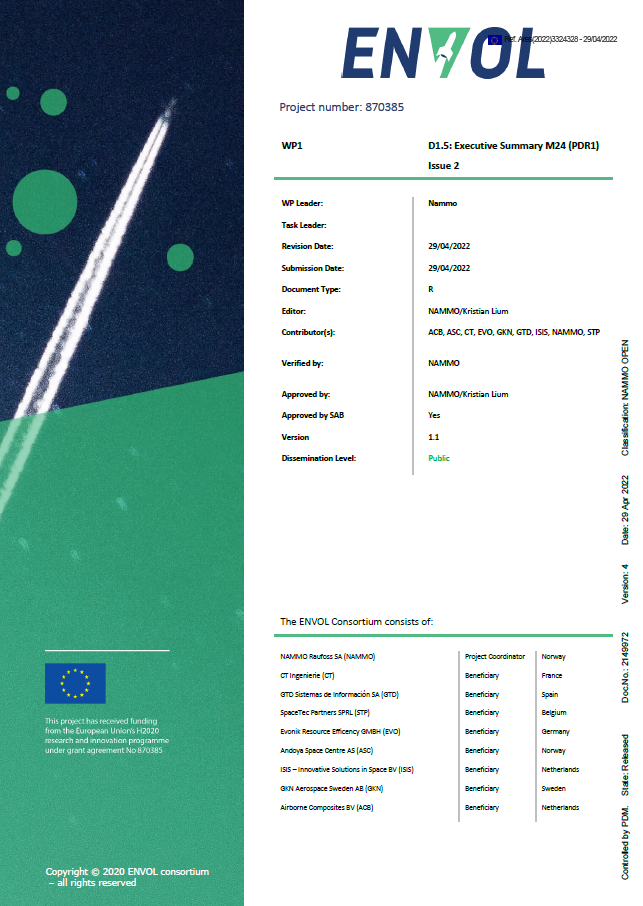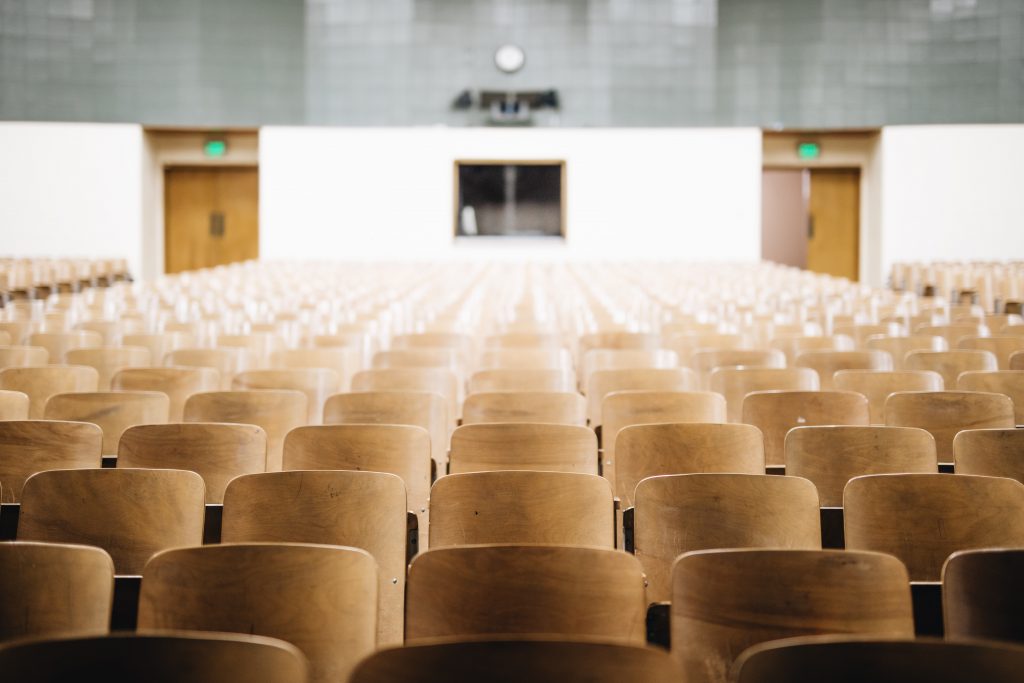 Global Aerospace Summit Dates: 24th – 26th May 2022 Location: Abu Dhabi, U.A.E. Weblink: https://www.aerospacesummit.com/ European Conference for Aeronautics and Space Sciences (EUCASS) 2022 Dates: 27th June – 1st July Location: Lille, France Weblink: https://eucass-3af-2022.eu/ World Satellite Business Week 2022 Dates: 12th – 16th September 2022 Location: Paris, France Weblink: https://wsbw.com/ International Astronautical Congress (IAC) […]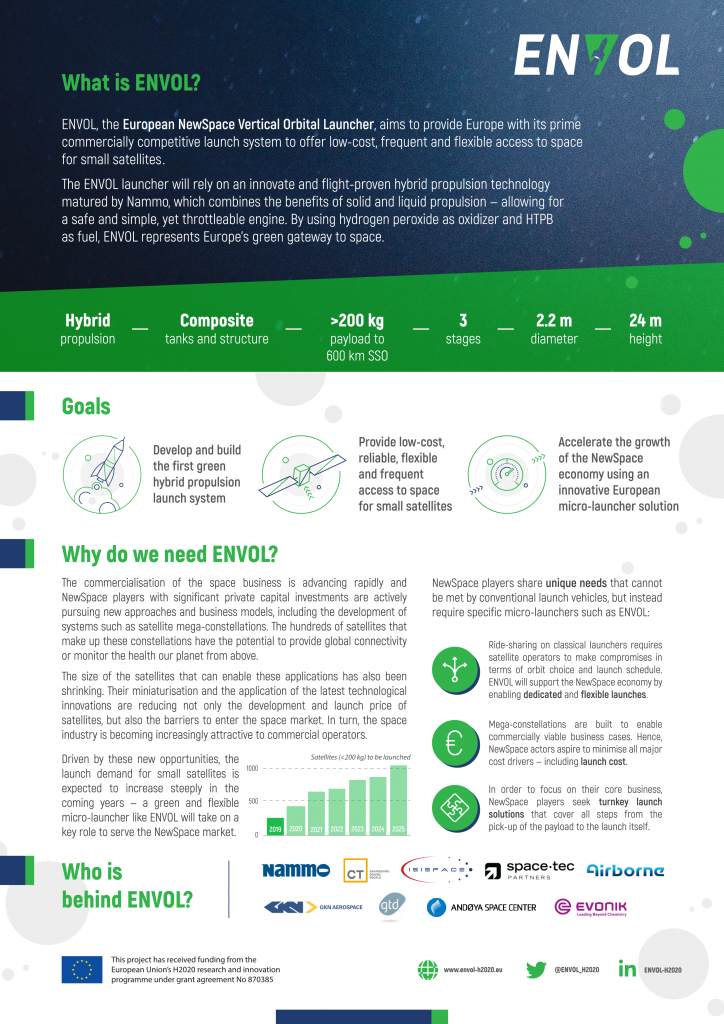 ENVOL, funded by the EU's #H2020 program, is a three-stage hybrid rocket which will provide sustainable, reliable, and flexible access to space for small satellites weighing more than 200 kg. Refer to ENVOL's informative one-pager for more details.